Light modifiers do I use for fashion, portrait, and beauty photography?
Hi everyone, welcome on my blog!
In this blog I will present you the light modifiers that I use on regular base for fashion, portrait and beauty photography.
150cm octabox:
The Octabox is probably my most favorite lighting modifier. Generally this is my go-to soft box, because it is highly versatile and can be used for various types of fashion, beauty, and portrait shoots easily. This modifier gives me a lot of control and precision on the light I want to shape.
I really like it, because it create a beautiful texture to the light and soft shadows on my models. Also, inside the octabox, there is 2 layer of diffuser that can be place or remove if I want a soft light or a bit more hard. Because of it octogonal shape, the octabox create a more rounded natural-looking catchlight in the eyes of my model.
With a 150cm octabox, I can easily do full length body shot, 3/4 body and also portrait shot.
75cm octabox:
The 75cm octabox is awesome for portrait shot (waist up, head to shoulder, portrait and close-up). It is deeper then the 150cm octabox, so it focus perfectly the light where I want. As the 150cm, it add nice texture to the light and soft shadow. Compare to the 150cm, it provide a very homogenous illumination witch is perfect for classical portrait and powerful beauty light.
And unlike small square 60x60cm soft boxes or rectangular soft boxes, the shape of this Octabox creates a more rounded, beautiful gradient in the background when used without background fills.
60x60cm square soft box:
I also have a square soft box witch was include in my studio light kit (Broncolor Siros 800s expert kit).
Generally, I used this modifier in fill light, rim light and top lights.
Also, I can use it when I want to focus the light and don't want to spread too large across the image.

Umbrella silver 85cm:
The big advantage of it is that it can be set up quickly and doesn't take up much space when folded up.
The umbrella give a soft shadow and a focused light!  Like my square soft box, I will use the umbrella to fill-in light and for portraits. Because the silver coat, it gives a beautiful contrast and shine to the picture, particularly to the skin and hair of my model.

Beauty dish:
The beauty dish is an essential modifier in fashion and beauty photography.
I like how it's create a quality of light that is somewhere in between the hard and soft.
Pictures captured with the beauty dish give skins a beautiful glowy and sheeny look.
What I like of the beauty dish is that it creates wonderful contrast without making shades look harsh along the edges. The beauty dish makes images strong with a unique look.
I own the Broncolor P-Soft 20inches (silver version) one myself.
The silver version add practically 1 stop of light because it's brigter then a white coat version. It brings a brighter sheen to the skin texture compared to the white version.
The Broncolor P-Soft sit between a traditional reflector like P70 and so softboxes.
The light is softer then a p70 but harder then a sofboxes. It give higher output than a Beauty dish.
Due to its size and its construction, its light is softer than the one of normal reflectors, but harder than the one of softboxes. Very often used for portrait, fashion or food photography, it allows a crispy light without beeing too hard. It can be combined with honeycomb for a smaller light angle and/or with a diffuser for softer and brighter shadows. It has a higher output than a Beauty Dish.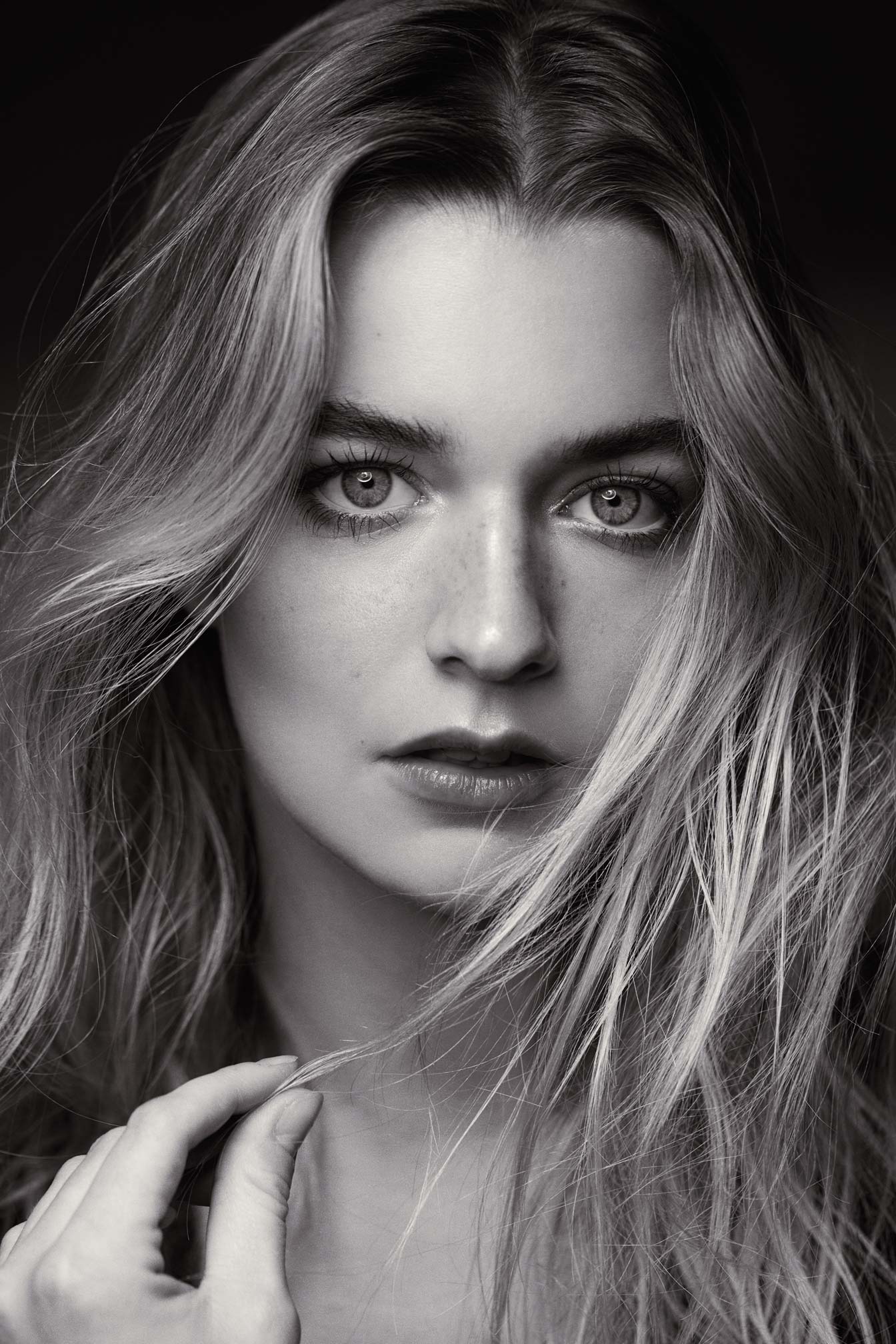 ScrimJim / Lastolite Skylite / Chimera:
I own the Chimera frame 72×72 inches, in two different version (1 full stop diffuser and the other one is 1/2 stop diffuser).
I like the chimera frame because they are super fast to put together (bungee cord inside). The panels attach quickly, elastic loops around the corner for the diffuser. So no tools/mounting hardware are require to mount it. The tubing fits into a standard grip head.
For indoor/studio use I don't need an heavy duty frame who need to resist to wind. I mention because the frame is less rigid than scrim Jims or Skylites.
I like to add this large diffuser to my light setup when I want a very soft light from my flash, or if I want to soften the natural light that goes through the windows of the studio. It is excellent to create beauty portrait without harsh shadows.

---